ABOUT FORTE
HISTORY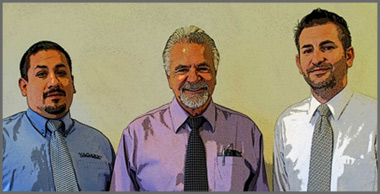 Founded and based in Los Angeles since 1971, Tireco has been, and still is, a family-run business. With over 100,000 wheels and tires competitively priced and coupled with unsurpassed service, we cover an entire spectrum of innovative styles and applications. All of our wheels meet or exceed industry structural testing standards.
With over 40 years of experience in the industry, we remain dedicated to our original vision of creating cutting-edge styles and designs, and manufacturing to the highest standards of the industry.
Every year the wheels department strives to "re-invent the wheel" while maintaining the level of style and sophistication that our loyal fan base has come to expect from us. This task is never easy, given that competition is especially fierce, and yet, we have established ourselves as a dominant player in this niche. While it is easy to create or follow fads to earn a quick buck, it takes quality products and timeless designs to remain a major force in the automotive after market. The fact that Tireco has been in the wheel business for 40 years shows our commitment to the business.

FOLLOW US ON FACEBOOK